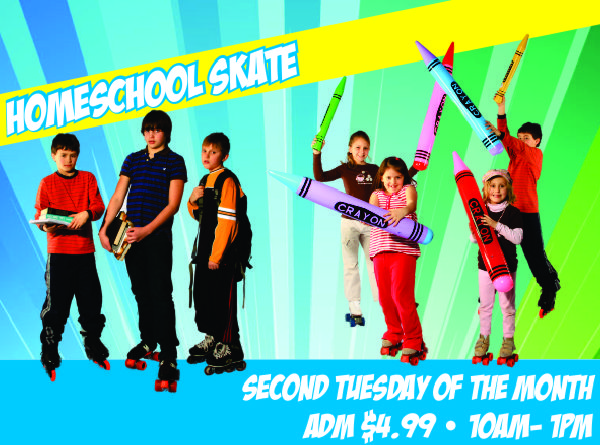 Returning this Fall!
Check back for dates in September.
10:00 am – 1:00 pm
Admission $4.99 to skate or bounce / $7.99 for both / Quad Rental Included or In-Line $2.00 Extra *Tax not included
Join us for our monthly skating time with a mix of contemporary Christian music and light Top-40.
Lunch discounts and group discounts available for co-ops! Give us a call at 763.427.8980 for more information.